Total Review - Bulk Discount
What you get:
2023 Exam Eddition!! (2024 Updates Included)
Micro and Macro Total Review booklet licenses for all of your students

AP Course Exam Description (CED) Alligned
A detailed interactive review covering all the key aspects of Microeconomics and Macroeconomics principles
2 – 60 question AP style practice multiple choice exams (1 for Micro and 1 for Macro)
Answer key for interactive review – Great last minute study guide!

Answers

and

explanations

for practice multiple choice exam
Important

Formulas cheat sheet

Important

Graphs cheat sheet

Digital Updates until August 1st, 2024
Access to Premium Digital Resources

60 Question MC Game for Micro (same as written exam in PDF's)
60 Question MC Game for Macro (same as written exam in PDF's)
43 Multiple Choice Mini games aligned to the AP Economics CED with 98 Micro questions and 118 Macro questions

Total satisfaction 90 Day money back guarantee!!
Teacher Bulk License Micro and Macro
Unlimited student licenses for 1 teacher. Get both booklets. 120 practice multiple choice questions, answer keys, MC explanations, cheat sheets, and premium online resources. 140 pages
$99.00
Singlel subject licenses below. 
Note: These licenses are for your students only
Please do not publicly post online (Google classroom, email, Schoology, etc. are great ways to privately distribute Total Review to your students)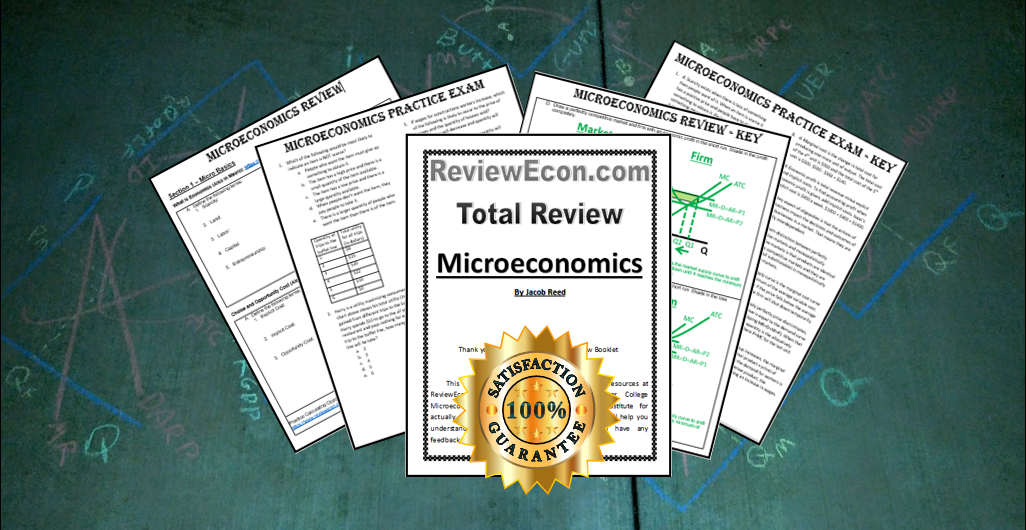 Teacher License Micro Total Review
Unlimited student licenses for 1 teacher. Microeconomics review booklet (PDF) with workbook, 60 question multiple choice practice exam, answer keys, MC explanations, cheat sheets, and premium online resources. 74 pages
$59.00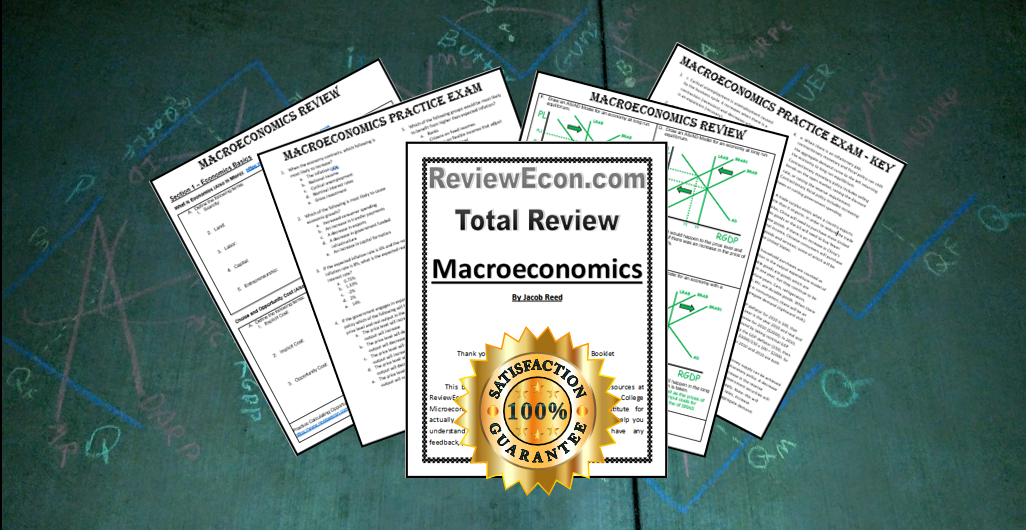 Teacher License Macro Total Review
Unlimited student licenses for 1 teacher. Macroeconomics review booklet (PDF) with workbook, 60 question multiple choice practice exam, answer keys, explanations, cheat sheets, and premium online resources. 66 pages
$59.00