ReviewEcon.com Total Review
The ReviewEcon.com Total Review is finally here. Each booklet will help you get the most out of ReviewEcon.com and make sure you are ready for your next AP, IB, CLEP or College Microeconomics or Macroeconomics Principles exam. 
*License is for one person only*
Teacher bulk licenses can be found here
Please do not share Total Review or post it online.
Each booklet comes with:
PDF Download
A detailed interactive review covering all the key aspects of economic principles
A 60 question AP style practice multiple choice exam
Answer key for interactive review – Great last minute study guide!
Answers and explanations for practice multiple choice exam
Exclusive Digital Resource access unit January 1st, 2020

Review Game with the 60 question exam (same as PDF exam)
Includes answers and explanations for each exam (same as PDF)
Tracks time to practice keeping up your speed
Provides score by topic break down to know what you should study

Total satisfaction money back guarantee!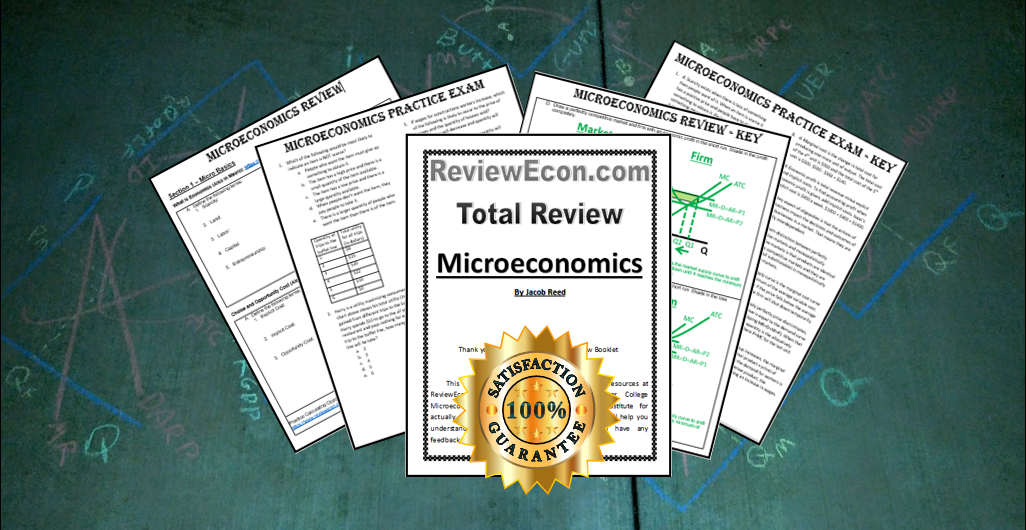 Microeconomics Total Review
Microeconomics review booklet with workbook, 60 question multiple choice practice exam, answer keys, and explanations. 68 pages
$5.00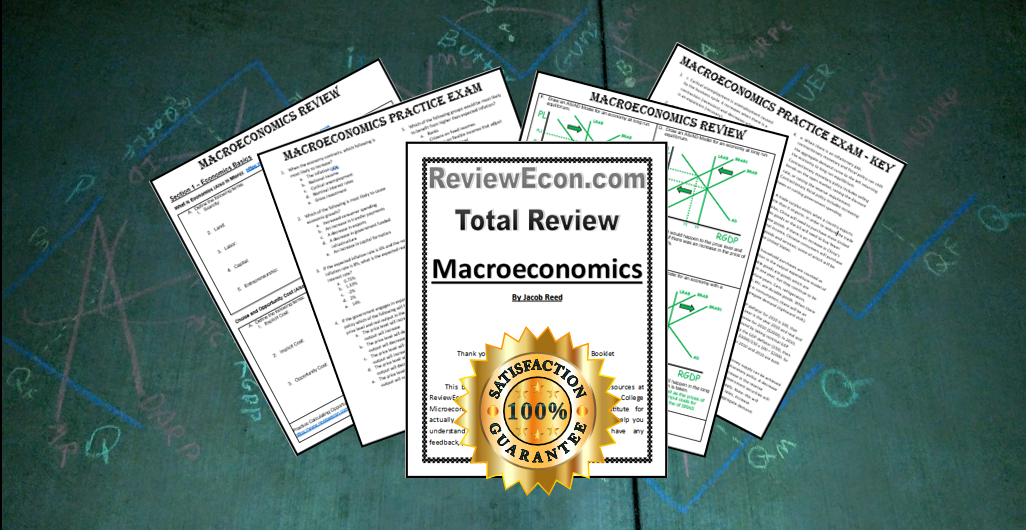 Macroeconomics Total Review
Macroeconomics review booklet with workbook, 60 question multiple choice practice exam, answer keys, and explanations. 55 pages
$5.00
BEST Value!! Microeconomics and Macroeconomics Total Review
Get both booklets in one PDF File.120 practice multiple choice questions, answer keys, and explanations. 113 pages
$8.00